Fan & Fixture Upgrades for Safety, Convenience & Style!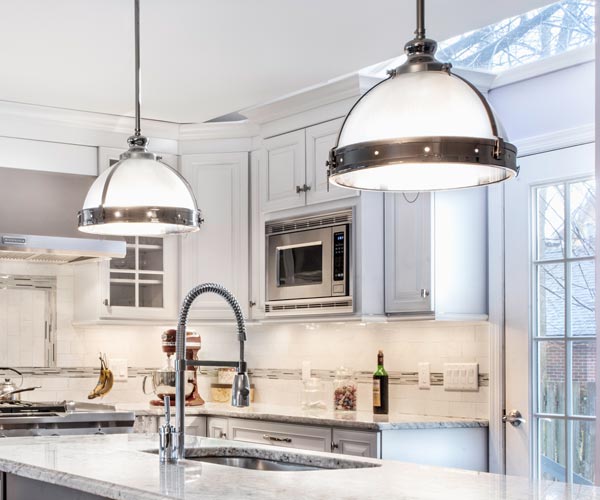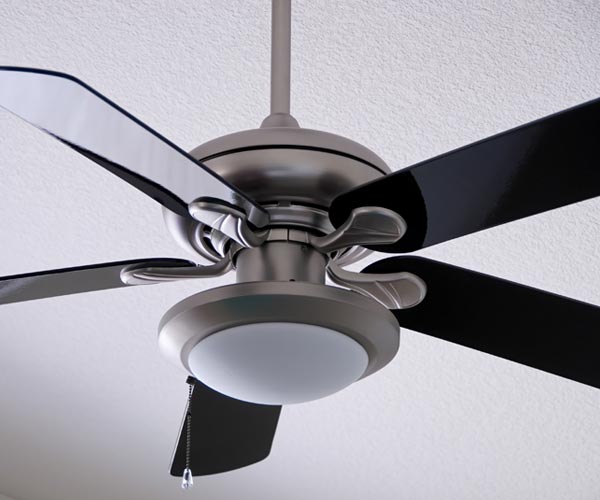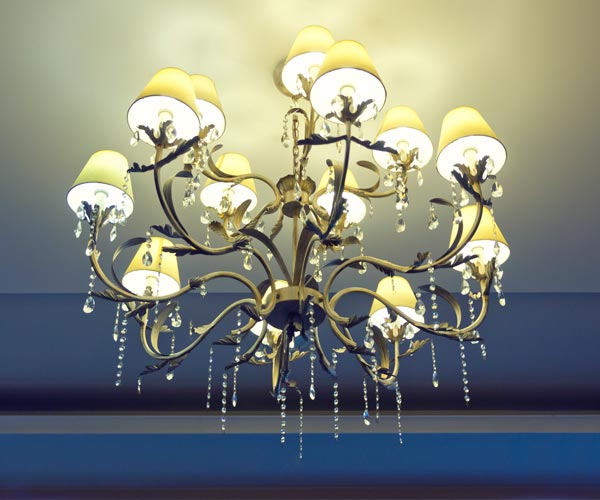 Whether you have old fixtures that need replacing, or you're remodeling, painting or just want the latest style and features. Our Fan & Fixture Home Upgrade is a fast and easy way to modernize for safety, convenience and style!
Saving with our Home Upgrade Service is easy!
Step One.
Look around your home, do you have old fans or fixtures to replace?
Step Two.
Pick out and purchase your fans or fixtures from your favorite store.
Step Three.
Call Metro Electric to schedule all your Home Upgrades and Save!
Consider Plug & Switch, or other upgrades and get the most value from your Metro Service Call.

Ceiling Fans Installation Services in Romeo, MI
Ceiling fans keep indoor temperatures more comfortable and act as a visual focal point in a wide variety of spaces. Since they are positioned on the room's ceiling, they can be difficult to install. Don't risk a DIY ceiling fan installation. Instead, homeowners can call Metro Electric for all their ceiling fan installation, repair, and maintenance needs.
Benefits of Installing Ceiling Fans
Families that already have ceiling fans installed in their homes don't need any convincing. Those who have been relying exclusively on air conditioning systems or, even worse, just the natural breezes coming in through windows and doors, will find that new ceiling fans make a huge difference.
Increased Comfort Year-Round
Ceiling fans create cool breezes during the hottest months of summer and keep the air circulating through the home to prevent excess humidity. They're not just great for the summer months, though. In the winter, homeowners can set their ceiling fans in text-white to push the hot air produced by their furnaces back down into their living spaces.
Overhead Lighting
Modern ceiling fans typically come equipped with overhead lighting. The lights can be operated independently from the fans, often using either a system of pull cords or remote control. This lets homeowners take full advantage of their ceiling space by installing both fans and overhead lights using the same fixtures.
Great for Indoor and Outdoor Use
Have a patio or porch that collects a ton of heat in the summer? Ceiling fans can be installed outdoors just as easily as they can be installed in homes to keep the air moving and maintain more comfortable outdoor spaces. They're perfect for making backyard parties and family barbecues more comfortable. Install a ceiling fan with a light to make the outdoor space more appealing at night.
Improved Home Decor
Ceiling fans come in many different designs. Some feature wooden blades for a more traditional appeal, while others appear thoroughly modern and perfectly complement contemporary-styled homes. Either way, a properly chosen ceiling fan will create a visual focal point and make the room look larger by drawing visitors' attention upward.
Why Hire a Pro?
Homeowners who habitually take on DIY home improvement projects may be wondering if it's really worth hiring a Professional Electrician to install their ceiling fans. The answer is always yes.
Licensed electricians will be able to ensure that the new fan is up-to-code and that it will work as intended without increasing the risk of dangerous electrical fires. They will pay careful attention to detail, ensuring that the fan is perfectly flush with the ceiling and that its blades are balanced properly to ensure quiet, efficient operation.
When homeowners work with Metro Electric, they'll get results they can trust. The company only hires the area's most skilled electricians, each of whom is dedicated not just to customer safety, but also customer satisfaction. Hiring one of their electricians gives homeowners a guarantee that everything will go well with the installation.
Amateur installations can also void some products' warranties, which can cost homeowners a ton of money. It's always worth the money for homeowners in Romeo Michigan to hire professionals they can trust.
The Installation Process
If the home already has ceiling fans, all the electrician may need to do is remove the old fixture and replace it with a newer model. Homeowners who want to have new fans installed should expect the process to be slightly more involved.
When electricians add new fans where none existed before, they may need to investigate permits. Legal concerns aside, ceiling fans must be anchored to electric ceiling boxes that are rated to hold heavy fixtures. If the fan is too heavy for the electric box, it can create a safety hazard.
The first thing an electrician will do is inspect the electrical system in the room. If it already has overhead lights, it may be possible to use the same light fixture and electric ceiling box to support the fan. In some cases, though, the fixture and ceiling box won't be able to bear the extra weight and will need to be replaced. In others, it won't be compatible with the fan. If this is the case, the electrician will wire in a new electric box before installing the fixture.
The Bottom Line
Installing new ceiling fans is a task best left to the professionals. Call Metro Electric at (586) 336-9121 to learn about their expert services. They offer a 100% satisfaction guarantee and are recognized as a Home Advisor Screened & Approved service provider, so homeowners have nothing to lose and everything to gain.
Fan & Fixture Upgrade Options & Guidelines
Metro Electric does not sell residential lighting fixtures or fans, customers are expected to have purchased fans or fixtures in advance of service call. Be sure to check carefully when purchasing these items that they are the correct configuration for your needs. If we are unable to install your items, it may require another service call to complete the work.
Consider switch options for your new fans or fixtures.
Standard Toggle Switches
Dimmer Switches
Motion Sensor Switches
Rocker Switches
2/3 way Switches
Duo/Trio Switches
Illuminated Switches
Combination Switch/Receptacle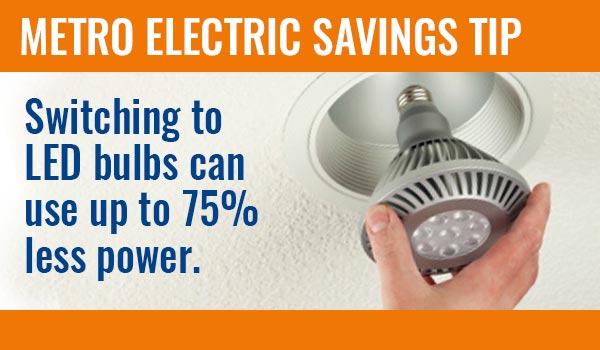 Update your home and save with ALL our Residential Upgrades!